MAGU SPACE - Immerse yourself in cannabis space

Cannabis for a free mind and strong health!
We are a team that loves nature and is ready to introduce you to products of hemp for fibreand the opportunities they offer, which can help you find the balance between a healthy body and a peaceful soul.
We offer you the highest quality Lithuanian-grown cannabis flower teawhere every plant is nurtured, grown with care, the blossoms hand-picked and ready for your aromatic cup of tea.
Our online shop offers a wide range of products of hemp for fibre choice. We are constantly expanding and updating our range to delight and surprise you!
We imagine a world where people live healthier lives thanks to the healing properties of plants. We invite you to join us and promote health together!
Magu space The mission is to educate the public about the power of hemp for fibre by providing access to the highest quality hemp products.
Magu space's vision is to become the market leader in fibre hemp products.
Quality
We strive for the highest quality in our work activities, products and service.
Responsibility
We feel responsible for what we do and what we offer you.
Professionalism
Continuous development and learning will help us to become professionals in the field, to make the best decisions, which we will pass on to our clients.
Teamwork
Cohesion and trust within the team is what we strive for, and what will help us to achieve our highest goals.
Respect
Respect for the environment, respect for nature, respect for the customer, respect for society, respect for business, respect for opinion, everything that goes into that word is our ambition.
Our vision, mission and values allow us to evolve and reach for the highest goals, so that you can enjoy the possibilities offered by hemp.

LITHUANIAN QUALITY GUARANTEE
Each MaguSpace product is extracted from fibre-rich hemp.

All CBD cosmetics and other products on offer are laboratory tested.

Each bottle comes with a pipette so that the oil drops can be used in precise, uniform doses.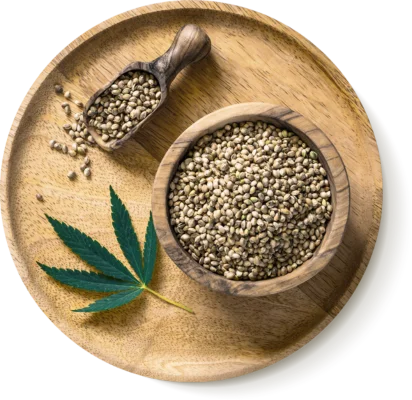 Check out our customer reviews and testimonials. We'd love to hear from you.

Our products are completely free of GMOs or other chemicals. Our range of products is made only from natural, raw materials.

Each CBD oil comes with its own quality certificate proving the amount of concentrate present.